Jesper Hyrm, International VP at GitHub, discusses innovation in AI and why recognising the role that developers play in this is crucial.
Technology leaders no longer need to make the case that digital transformation is the key to future success in a world where expectations for digital experiences are soaring. The argument has been won – the requirement for technology-led innovation is table stakes in boardrooms worldwide. But what is less clear is the fastest route to delivering innovation in AI and commercial success.
For me, there is no doubt that businesses that recognise that developers are strategically critical to their future will be best placed to prosper in an increasingly competitive world.
The world relies on software. Every major company is a software company, and the overwhelming majority of people use the software daily. Each and every organisation in the global economy depends on developers. It's not an overstatement to say that we cannot solve any of our greatest challenges without them.
As every industry seeks to digitally transform, the influential role developers play in delivering innovation has rightly come under the spotlight. The most progressive businesses intuitively recognise they need to invest more in developers and put them in charge of their innovation vision. So much so that some even recognise developers as a top priority in their annual reports.
Importantly, modern developers democratise innovation in AI – it is no longer the vestige of tech businesses. Even some of the more traditional verticals that have not historically been driven by software are starting to morph into software businesses. An effective strategy to empower developers has the potential to transform any organisation.
Finding that effective developer strategy has just become much easier. Harnessing the power of developers and inspiring them to do their best work now hinges on integrating AI development tools into an enterprise's development process.
AI-powered developer tools will supercharge innovation and boost developer experience
The rise of generative AI has opened business leaders' minds even more to the power of software development on innovation. It's easy to see why. Introducing AI-powered developer tools means software development will never be the same again.
AI can make businesses significantly more productive, removing much of the mundane work that takes up so much of a developer's time. Enabling them to stay "in flow" frees them up to focus on the bigger picture – resulting in faster innovation in AI. The productivity advantages of AI also empower developers to achieve more with fewer resources – so much so that it is estimated that the productivity advantages AI developer tools deliver could boost global GDP by over $1.5 trillion by 2030.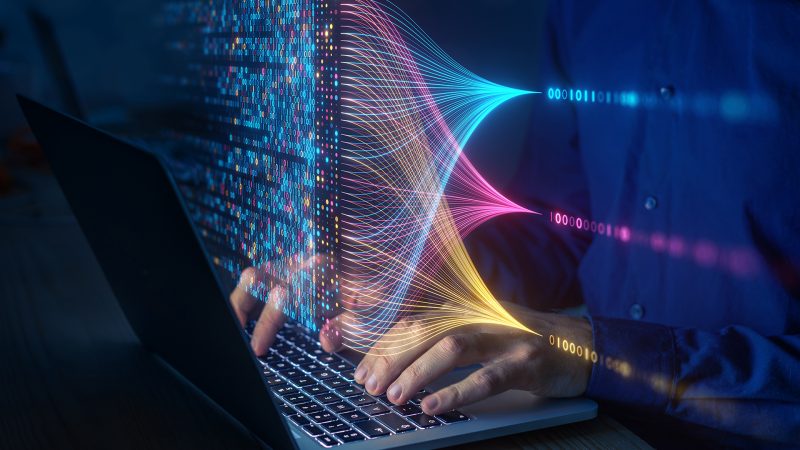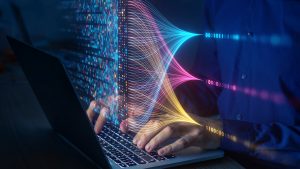 As well as the innovative impact productivity gains bring, businesses should consider the knock-on effect of optimising developer's working conditions. Developer experience is not just a phrase. It's a necessary building block for innovation. It's vital that businesses give developers an organisational structure in which to flourish and tools that empower them to be creative. AI enables them to do just that.
Not only can tools like AI pair programming help developers code up to 55% faster, but the fact that they are freed from mundane, repetitive tasks means the majority feel more fulfilled with their jobs and less frustrated when coding. Software engineers, on the whole, are not inspired purely by writing code – at the core of their psyche is the desire to solve difficult, overarching problems. AI helps them to find a balance, giving them the time and headspace required to focus on the big picture.
The global developer shortage is also an important context for the importance of developer experience. The developer deficit is expected to be in the multi-millions by 2025. That makes it even more important for organisations to create the optimum conditions to attract and retain developer talent, but also to ensure that they are able to be as productive as possible. Bootstrapping developers to simply work harder is a race to the bottom. They will burn out, and everyone will suffer. AI-powered development allows businesses to go the other way, leaving their comfort zones to create the optimum conditions for developers.
Championing innovation in AI needs to come from the top-down
However, innovation in AI needs to be built on a solid foundation. Capitalising on the AI opportunity requires organisations to implement an open-source approach and embrace a long-term strategy that elevates the development process and constantly refines it to deliver innovation. Because nearly all of AI is powered by open-source frameworks, unleashing its benefits hinges on first putting in place an open approach to development – giving developers the framework they need to access the expertise, processes, and tools they need to focus on tackling the biggest challenges.
Such is the transformational power of software to every business. The development process requires investment and sponsorship from the very top of the organisation. Software development is no longer the domain of tech experts only. The most innovative business leaders – regardless of their background or experience – are leaning into the development process and scrutinising its output.
Without the requisite level of senior engagement, the development process is at risk of being slowed by inefficiencies, meaning innovation in AI is obstructed. CEO-level understanding and involvement grease the wheels for a development function that receives a level of prioritisation and investment that is commensurate with its unrivalled ability to deliver innovation.
There has arguably never been a more exciting time to be a developer. There are immeasurable opportunities to impact global businesses for the better. But only when businesses recognise and champion the transformative role developers play and provide them with the structure and cutting-edge AI tools they need will innovation thrive.
This article was sourced from Innovations News Network